Led Deformable Light
Voltage: AC100-277V/100-240V, 50/60Hz
L70 Hours: 50000H
Luminous Efficiency: 120lm/w
Power Factor:PF>0.95
Power entry from the back
DIY for different shap, wattage and beam angle
Certificate: ETL, CE

Product Description
See This Installed
Video

- Product Description

Deformation Light is the luminaire exclusive design of our company. It can be Arch shape, V-shape, Waved shape & Classic flat shape. Various DIY shape and quantity connected for different wattage with different beam angle to satisfy the illume demand of each kind of different applications.Normal luminous efficiency is widely used for LOW BAY, and high luminous efficiency is widely used for HIGH BAY.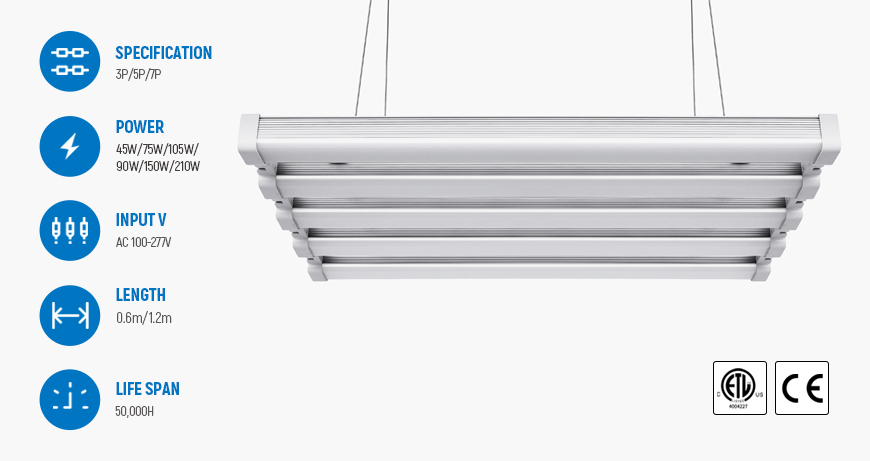 - Features
- High lumen output in any indoor environment
- Power entry from the back
- 0.8mm aluminum housing for excellent heat dissipation
- Enjoy Hassle-free, safe and easy Installation
- DIY for different shape, wattage and beam angle
- Applications
- It is widely used in supermarkets, warehouses, industrial workshops, storage, factories, office buildings, schools, gyms and others.
Technical Specifications

Specification

3P,5P,7P

Total harmonic distortion

THD<19%

Power Factor

PF>0.95

Efficiency

120LM/W

Color Index

Ra>82

Switching Time

100,000

Lumen maintenance @6000h

>80%

Operation Temperature

-10°C ~ +50°C

Input Voltage

AC100-270V 50/60Hz

Life Span

50,000 hours

CCT

3000K,4000K,5000K,6000K

Material

AL+PC
Specification

Model

Size




Power

Lumens (lm) ±10%

Package

LY-3PL600-45W

566×192×37 (mm)

45W

5400

745x210x225 (mm) 5pcs/ctn

LY-5PL600-75W

566×340×37 (mm)

75W

9000

705x360x225 (mm) 5pcs/ctn

LY-7PL600-105W

566×488×37 (mm)

105W

12600

705x505x225 (mm) 5pcs/ctn

LY-3PL1200-90W

1166×192×37 (mm)

90W

10800

1345x210x225 (mm) 5pcs/ctn

LY-5PL1200-150W

1166×340×37 (mm)

150W

18000

1305x360x225 (mm) 5pcs/ctn

LY-7PL1200-210W

1166×488×37 (mm)

210W

25200

1305x505x145 (mm) 3pcs/ctn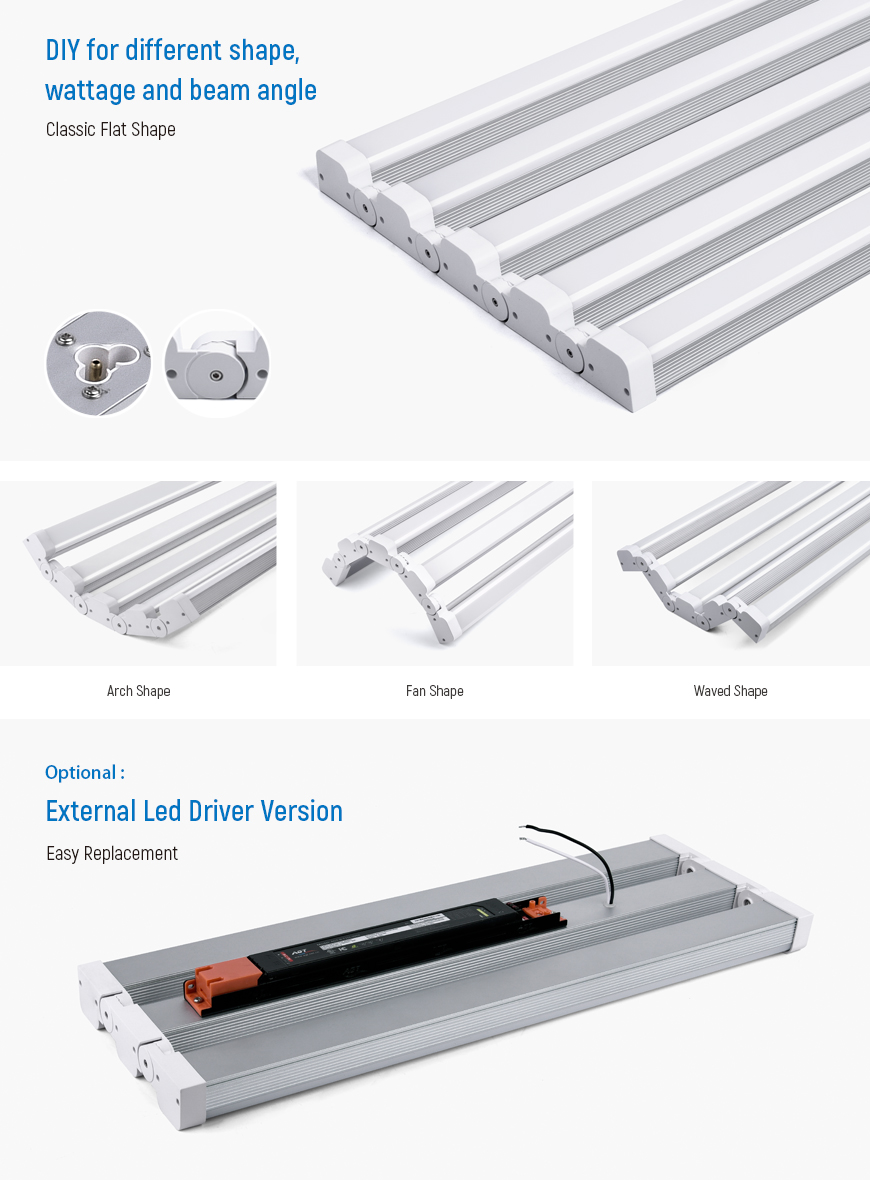 - Options
- Specification: 3P, 5P, 7P
- Internal led driver / External Led Driver Version
- Product Line Drawing

(Size:mm)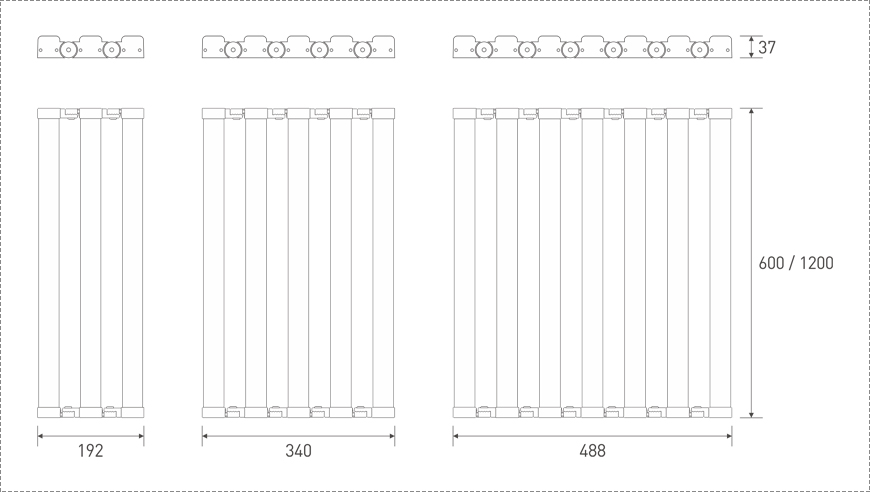 【Close】